STEP 3
After receiving your forms, You are now a member of Zuubee.com for FREE. We will send you your own RX number so you can be apart of the new revolution on Zuubee.com
It's About Time For Something Good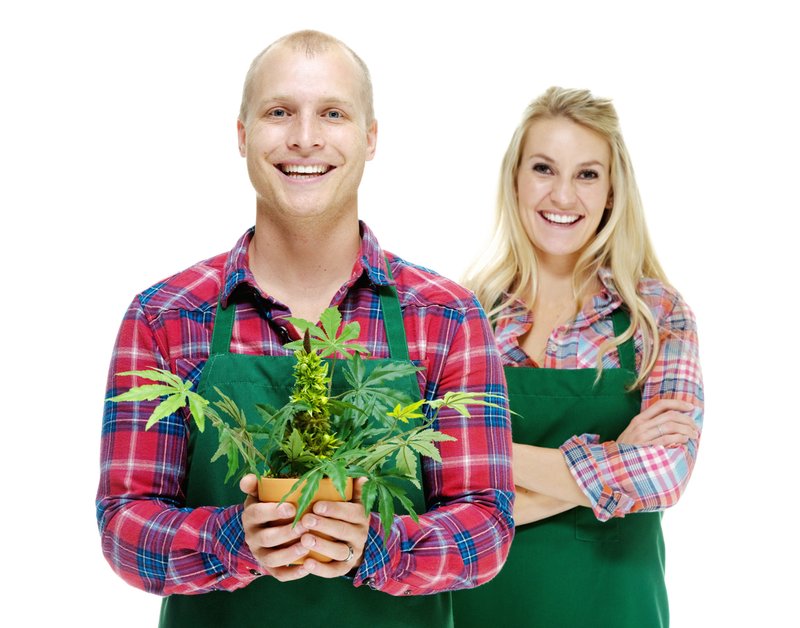 At Zuubee.com, We Have Medical Practitioners that are able and willing to sign medical documents in most cases across Canada. Some Doctors are available on Secure face to face Web Sites.
If you think Medical Marijuana would help you for one of your Health Conditions we would love to help.
Please Fill out:
Information Package Part 2
"Patient Form"
and mail it with a Cheque or Money Order to Zuubee.com,
Attention clients
. Please Make Cheque Payable to
Dealer's Choice
in the amount of
$250.00
HST included
Not to worry, if we can not get you approved, you get
100% of your money back guaranteed...........
After
receiving the signed
Information Package PART 2
"Patient Form"
and your $250.00, we
will make an appointment for you to see a medical practitioner,
Your unique RX number allows Zuubee.com to manage your order and recalls if necessary, Under Health Canada Guide Lines.
Now you have a safe and
relibale source
for your Medical Marijuana.
Why not grow, Zuubee.com memberships includes filing to Health Canada so you can grow your own
Medicine. We have professionals that will guide you thought this process.
After the complete process with Health Canada, you are now allowed to grow and sell to patients on Zuubee.com across Canada as a Health Canada Approved Designated Grower.
Your Zuubee.com Membership also includes 3 month membership to Medical Marijuana Growers Association of Canada
http://www.mmga.ca
We will grow are way out of this Great Depression by Exporting THE BEST MEDICAL MARIJUANA IN THE WORLD TO NEW AND EMERGING MARKET ACROSS THE WORLD.
THANK YOU FOR YOUR SUPPORT, WE COULD NEVER DO THIS WITHOUT YOU!
The Zuubee.com Team Thanks You Again For Your Interest In Becoming A Member
BBB
Better Business Bureau ACCREDITATION
APPLICATION


Good People Helping Good People


The Worlds First Medical Marijuana Farmer's Market by Health Canada Approved Designated Growers
Information Package
Part 2
"Patient Form"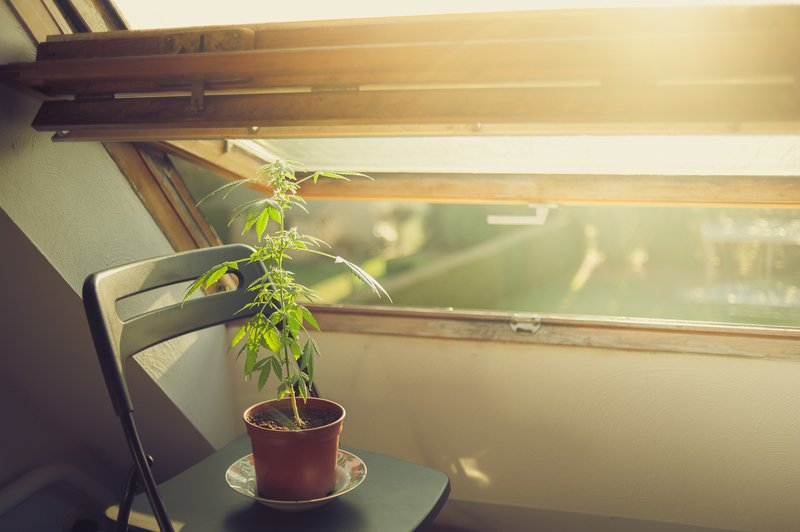 Please Print Form and complete in Blue or Black ink

Once completed and signed, your form is to be sent to Zuubee.com at the following mailing address:
Acmpr Membership Office at: 1769 St. Laurent blvd, suite 420, Ottawa Ontario, K1G 5X7 Please include Cheque or Money Order made out to Dealer's Choice if necessary. Privacy Notice
THE PERSONAL INFORMATION YOU PROVIDE TO
HEALTH CANADA IS GOVERNED IN ACCORDANCE WITH THE PRIVACY ACT. WE ONLY COLLECT THE INFORMATION WE NEED TO ADMINISTER THE PRODUCTION FOR OWN MEDICAL PURPOSES AND PRODUCTION BY A DESIGNATED PERSON PROGRAM AUTHORIZED UNDER THE ACCESS TO CANNABIS FOR MEDICAL PURPOSES REGULATIONS.

PURPOSE OF COLLECTION:
WE REQUIRE YOUR PERSONAL INFORMATION TO PROCESS YOUR REQUEST FOR REGISTRATION AS PER SECTIONS 177(3) TO 177(7) AND 181(2) OF THE
ACCESS TO CANNABIS FOR MEDICAL PURPOSES REGULATIONS
.

OTHER USES OR DISCLOSURES:
YOUR PERSONAL INFORMATION MAY BE SHARED WITH LAW ENFORCEMENT ENTITIES TO CONFIRM YOUR LAWFUL POSSESSION AND PRODUCTION OF CANNABIS. IN LIMITED AND SPECIFIC SITUATIONS, YOUR PERSONAL INFORMATION MAY BE DISCLOSED WITHOUT YOUR CONSENT IN ACCORDANCE WITH SUBSECTION 8(2) OF THE
PRIVACY ACT
.

REFUSAL TO PROVIDE THE INFORMATION:
FAILURE TO PROVIDE THE REQUESTED INFORMATION WILL RESULT IN YOUR REQUEST NOT BEING PROCESSED AND YOUR REGISTRATION FORM AND ACCOMPANYING DOCUMENTS BEING RETURNED.

FOR MORE INFORMATION:
THIS PERSONAL INFORMATION COLLECTION IS DESCRIBED IN INFO SOURCE, AVAILABLE ONLINE AT
INFOSOURCE.GC.CA
. A PERSONAL INFORMATION BANK (PIB) IS UNDER DEVELOPMENT AND WILL BE INCLUDED IN
INFOSOURCE.GC.CA
.

YOUR RIGHTS UNDER THE
PRIVACY ACT
:
IN ADDITION TO PROTECTING YOUR PERSONAL INFORMATION, THE
PRIVACY ACT
GIVES YOU THE RIGHT TO REQUEST ACCESS TO AND CORRECT YOUR PERSONAL INFORMATION. FOR MORE INFORMATION ABOUT THESE RIGHTS, OR ABOUT OUR PRIVACY PRACTICES, PLEASE CONTACT PRIVACY COORDINATOR AT 613-946-3179 OR
PRIVACY-VIE.PRIVEE@HC-SC.GC.CA
. YOU ALSO HAVE THE RIGHT TO FILE A COMPLAINT WITH THE PRIVACY COMMISSIONER OF CANADA IF YOU THINK YOUR PERSONAL INFORMATION HAS BEEN HANDLED IMPROPERLY.
PATIENT INFORMATION:

THIS SECTION MUST BE FILLED OUT COMPLETELY OR YOUR

ACCESS TO CANNABIS FOR MEDICAL PROPOSE REGULATIONS(ACMPR)

WILL BE DENIED. YOU MUST READ AND UNDERSTAND

"SERIOUS WARNINGS AND PRECAUTIONS FROM HEALTH CANADA"

AT ZUUBEE.COM.

1. Applicant's Information

Full name(last/first/middle):

Gender: M F X (person does not identify or associate with either gender)

Telephone number: Home Cellular

Fax number (if applicable):

Preferred Official Language: English French

2. Ordinary Place of Residence:

Address: (If no street address please write Lot or Concession number instead)

Select what best describes the address you provided above:
Private residence – House Private residence – Apartment Private residence – Condo Not a private residence – Hospice Not a private residence – Hospital

If the address is not a private residence, please provide the name of the establishment:

Is the mailing address the same as the address of your ordinary place of residence?

Yes
No (If No, please complete the Mailing Address portion below) This is the address that your medical marijuana will be mailed or delivered to.



3. Mailing Address THIS IS THE ADDRESS THAT YOUR MEDICAL MARIJUANA WILL BE MAILED OR DELIVERED TO

4. I have included my medical document Yes______________ Initials No ____________Initials.

If YES, please provide original copy, also provide Zuubee.com Information Package Part 2 "Patient Form" All must be signed and sent by mail to 1769 St. Laurent Blvd, Suite 420, Ottawa Ontario, K1G 5X7, Canada, Original Copy Only or your claim will be denied.

Medical Marijuana Growers Association of Canada is able and willing to launch a class action suit against Doctors that are only interested in prescribing opiates to patient, As a voting member of zuubee.com, would you support this action taken by Medical Marijuana Growers Association of Canada solely Yes_________________ Initials No______________Initials

5

.

IF NO

,

I WILL BE USING ZUUBEE.COM TO RECOMMEND A DOCTOR, MEDICAL PRACTITIONERS, MIDWIFE, NURSE PRACTITIONER OR PODIATRIST. AS PER SUBSECTION 136(3) OF THE ACMPR,

It is the individual's right to decide which licensed producer or designated grower will meet his/her needs for obtaining access to fresh or dried marijuana for medical purposes.

6.

I HERBY ACKNOWLEDGE THAT I HAVE READ AND UNDERSTAND ALL

"SERIOUS WARNINGS AND PRECAUTIONS FROM HEALTH CANADA" AND READ

"UNDERSTANDING THE NEW ACCESS TO CANNABIS FOR MEDICAL PURPOSES REGULATIONS FROM HEALTH CANADA"

I WOULD STILL LIKE TO PROCEED WITH BEING A

MEMBER OF ZUUBEE.COM SO I CAN HAVE ACCESS TO HEALTH CANADA APPROVED DESIGNATED GROWERS CANNABIS AND OR BE A HEALTH CANADA APPROVED DESIGNATED GROWER.

7.This Section is Optional

PRODUCTION FOR OWN MEDICAL PURPOSES AND PRODUCTION BY A DESIGNATED PERSON REGISTRATION

After step 3 or step 4 is completed you are now allowed to produce your own medical Marijuana,
Would you like to proceed to the Next STEP "Growing your own Medicine" NO_______

YES

________
IF YOU INDICATED

YES

Zuubee.com will send you the next forms that will have to be completed, for you to grow your own medicine. Only after STEP 3 or STEP 4 are completed.

8. Applicant's Declaration and Signature. This section must be signed or you will be denied

Once your medical document is signed, you will recieve your own ACMPR card.

If you would like a 5 gram Sample Pack of Health Canada Approved Designated Growers Medical Marijuana to try for your medical condition, just add another $30.00 to your Cheque or Money Order, HST included. We will send your Sample Pack and ACMPR card out at the same time.

5 gram Sample Packs are $30.00 hst included. Yes I would like a Sample Pack Yes______No_____

I attest that the information on this form is correct and complete.

Date:
Good People Helping Good People

The Worlds First and Only Network for Patients and Health Canada Approved Designated Growers